Winston Candy Brings Sweetness to Fifth Avenue
---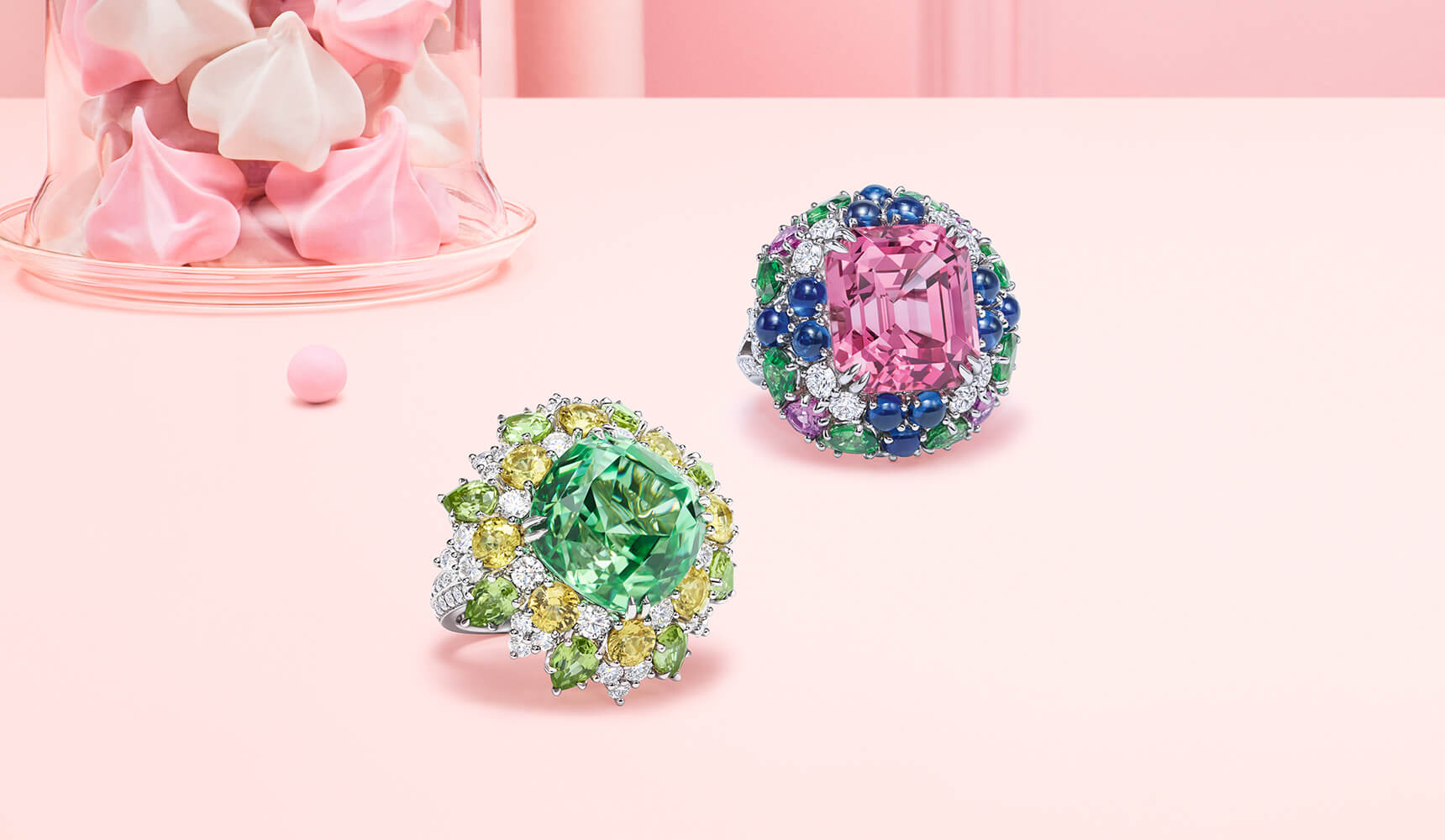 Indulge your sweet tooth at the Harry Winston New York Flagship Salon with the arrival of the House's newest High Jewelry collection Winston Candy, on display from Thursday, February 7 to Sunday, February 17.
A new series of one-of-a-kind candy-colored cocktail rings exemplify Harry Winston's synonymy with the rarest, most exceptional jewels of the world.
Featuring an array of unexpected and brightly colored precious gems, Winston Candy draws inspiration from some of the House's archival sketches dating back to the 1950s and 60s. Realizing the potential of these incredible renderings, Winston Designers embarked on a fantastical journey to create modern interpretations that examine the bold use of color, dimensionality, proportions and varied stone-cutting techniques. Each ring's design recalls the sophistication of a bygone era and magically transforms nature's most delightful elements into bejeweled confections that demand attention.
Visit the Harry Winston New York Flagship Salon, located at 701 Fifth Avenue or call 212-399-1000 to schedule an appointment.