Rare Jewels of the World
---
When Mr. Winston opened the doors of Harry Winston, Inc., in 1932, he had already garnered a reputation as a broker of the world's most extraordinary diamonds and gemstones. And while he was known as the "King of Diamonds," Mr. Winston's unparalleled gemological expertise extended far past just colorless stones, with many of his most prized jewels set with vivid rubies, emeralds and sapphires. His unerring eye for the finest colored gemstones was one of the founding pillars of the House and led to its longstanding commitment to the rarest, most exceptional jewels of the world.
Famous Estates
As a young man with limited resources, Mr. Winston discovered that navigating through the competitive diamond market was a difficult feat. Knowing this was his destiny, he looked to an alternative source for purchasing more gemstones – estate jewelry auctions. During the mid-1920s, Mr. Winston secured many of the most highly sought-after estates, including those of socialites Rebecca Darlington Stoddard and Arabella Huntington. In 1930, Mr. Winston acquired yet another fabled collection: the estate of Lucky Baldwin, a livery-stable owner turned mining tycoon, whose estate comprised of 1,000 carats of gems, including a rare 25 carat ruby.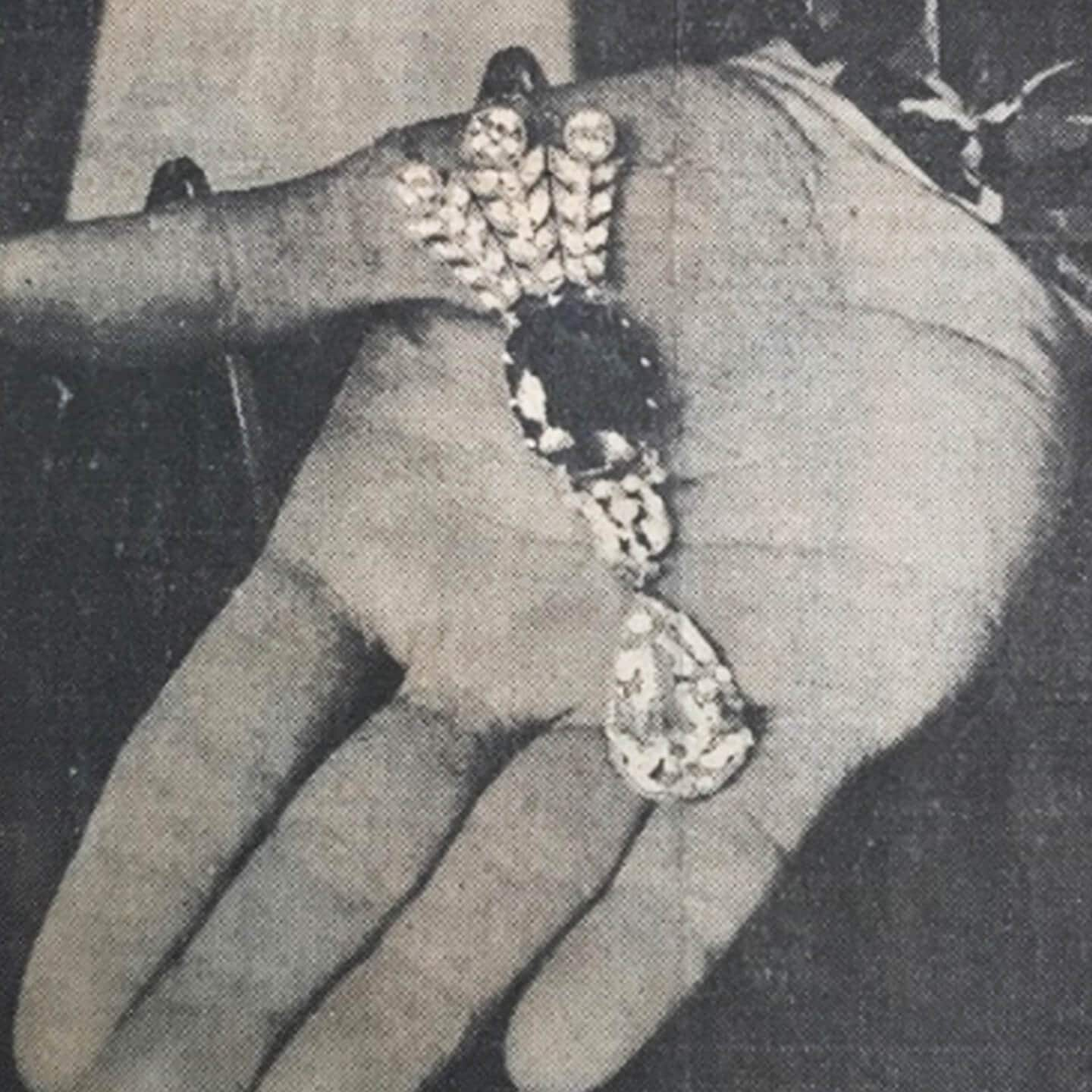 Such a stone enters the market about once a century.
The Stotesbury
Shortly after his acquisition of the Baldwin Estate, Mr. Winston solidified his legacy in colored stones with yet another storied gem: a remarkable 34.40 carat hexagonal-shaped Colombian emerald known as the Stotesbury. The Stotesbury had a very notable pedigree, having once belonged to several distinguished collectors including Evalyn Walsh McLean and Philadelphia socialite Eva Stotesbury. Of superb gemological quality and unmatched provenance, the Stotesbury is an exceptional example of the colored gemstones that played a starring role in Harry Winston's rich history.
Harry Winston Court of Jewels™
Beyond his success in business, Mr. Winston had a lifelong wish to share his passion for precious gemstones with the world. Through his immense collection of rare jewels, Winston was able to educate the public—so they too could share in his passion—raise money for local charitable causes, and help to establish the National Gem Collection at the Smithsonian Institution in Washington, D.C., where many pieces he once owned remain on permanent display today. This initiative all began in 1949, when Mr. Winston embarked on a nationwide tour to share his most prized jewels with audiences far and wide. Known as "The Court of Jewels," this traveling exhibition crisscrossed the United States and several cities across the globe, with each stop benefitting a local charitable organization. The Court of Jewels provided unprecedented access to one of the world's most fabled collections of jewels, including the Hope and Star of the East diamonds, as well as the 337.10 carat sapphire that once belonged to Catherine the Great, and an emerald necklace rumored to have once belonged to the Maharajah of Indore.
"We have hopes that this will be the nucleus of a great collection to view with the wonderful works of art in our museums. It is like a great painting or a great piece of sculpture. It belongs to the people and not just one person." - Edna Winston
---
The Smithsonian Institution
The House of Harry Winston's longstanding relationship with the Smithsonian Institution, dates back to Mr. Winston's donation of the Hope Diamond in 1958. Today, alongside this famed gem, are many remarkable Harry Winston jewels, including an extraordinary peacock brooch set with a 30.92 carat black opal; a classic Harry Winston fringe necklace set with 195 carats of vivid sapphires; a bracelet set with 58.74 carats of rubies; and an exceptional 858 carat Colombian emerald rough known as the Gachala, admired for both its beauty and form. The Harry Winston Gallery at the Smithsonian Institution serves as a testament to the vision and passion of the "King of Diamonds," himself.