Harry Winston Reopens its Salon in London
---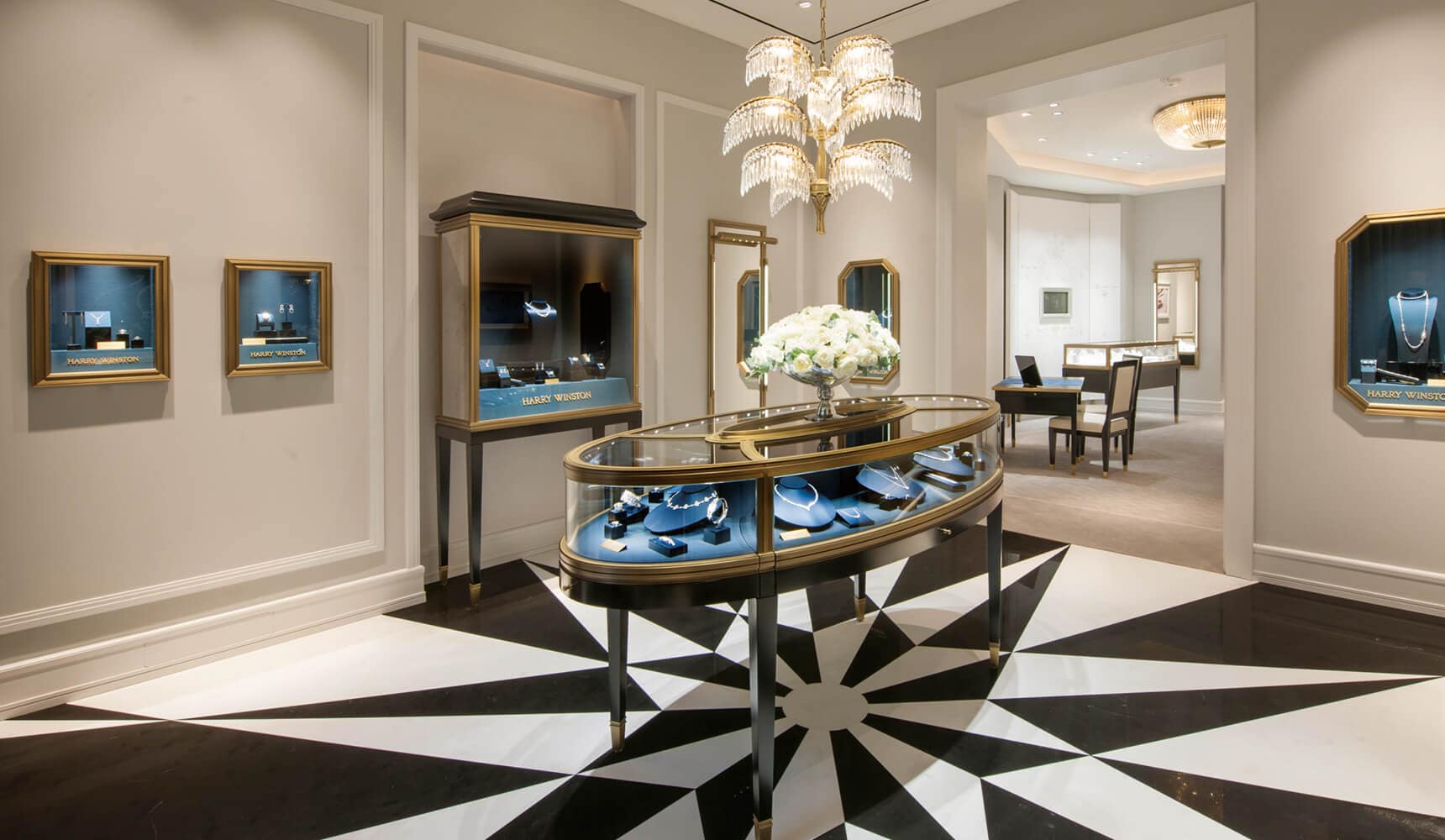 The House of Harry Winston Announces the Reopening of its Flagship Salon in London.
The House of Harry Winston, the legendary "King of Diamonds" and international luxury brand, announces the reopening of its flagship Salon in London, following a nine-month renovation. Located at 171 New Bond Street, the newly designed 322.8 square meter Salon will house Harry Winston's most exquisite fine jewelry and timepiece collections, including the rarest diamonds and gemstones available today.
"Since 2006, prestigious New Bond Street has been home to Harry Winston's Flagship Salon in London," said Nayla Hayek, CEO of Harry Winston, Inc. "Through this renovation, our beautiful Salon has been restored to not only reflect the rich heritage of the brand, but to also mirror the qualities of our magnificent jewels, with a more inviting and captivating Salon environment."
The Salon façade was restored in accordance with the guidelines for historical buildings and now features the iconic Harry Winston archway. Commissioned in the U.K. using traditional Portland stone from Dorset – a hallmark of the Georgian buildings in the Mayfair area – the new entryway draws references from the eloquence and architecture of the brand's iconic Fifth Avenue Flagship.
The interior layout has been redesigned and reconfigured to capture the elegance and intimacy of a private estate, with the ground floor dedicated to Harry Winston's exquisite bridal and fine jewelry collections. The first floor highlights the breath and beauty of Harry Winston's exceptional high jewelry, while the second floor houses its innovative timepiece collections. A soft taupe and grey color palette complements the custom designed black lacquer and antique bronze furniture, with bespoke chandeliers, hand beaded silk walls and antique accents.