Harry Winston unveils its 2019 Métiers d'Art
---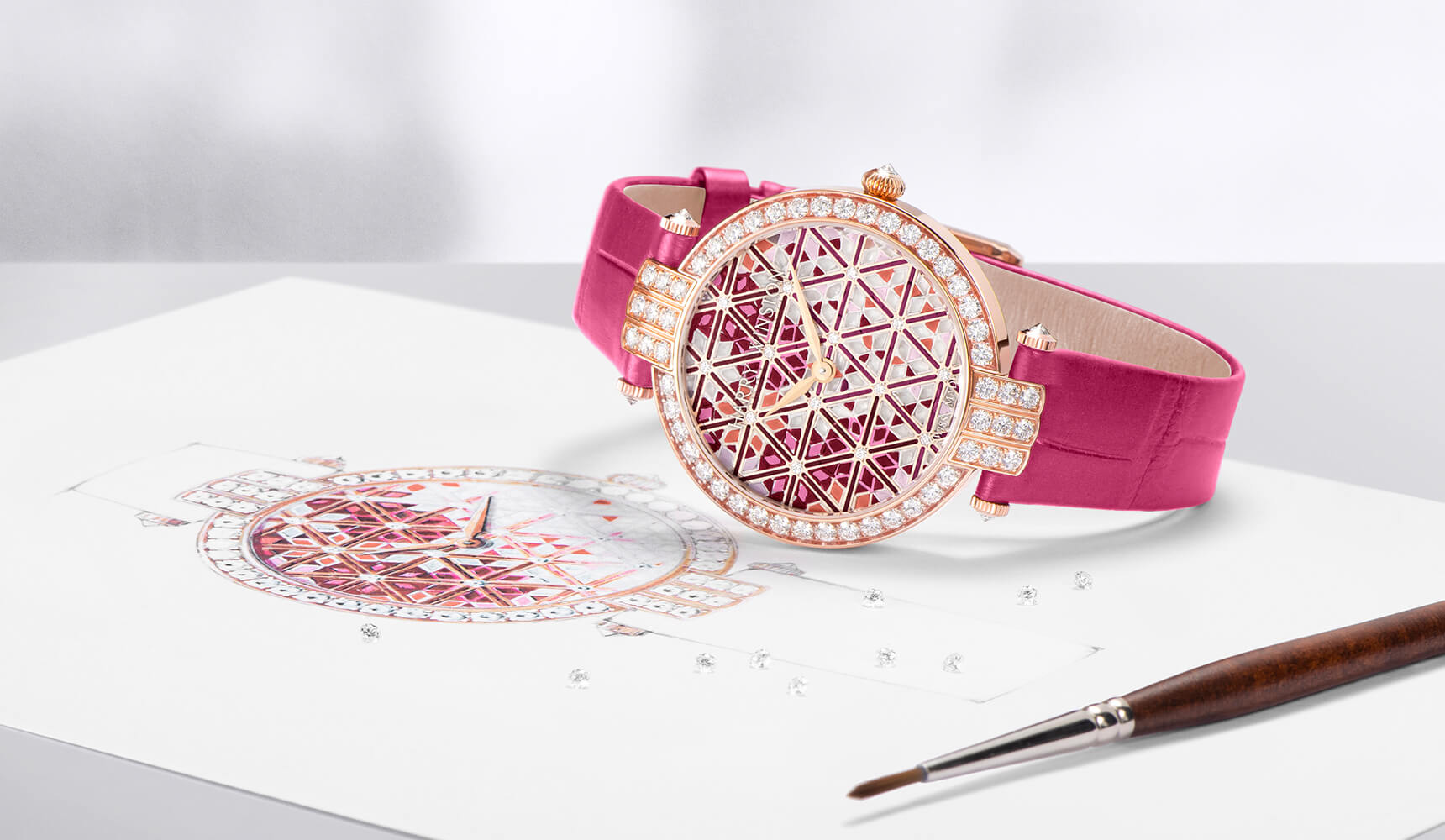 The latest chapter in Harry Winston's unique Métiers d'Art saga takes place in Italy, in the historic city of Ravenna, known worldwide for its mosaics.
Precious gemstones are synonymous with Harry Winston, and so are precious art forms, like the spectacular mosaic glass setting on the dials of the six new Métiers d'Art timepieces from the House. An inimitable luxury made by hand in Ravenna, Italy, the vibrant dials are highlighted with quintessential Harry Winston diamonds in an artistic marriage that is destined to shine for a lifetime.
An ancient art, mosaics are made from small pieces of colored glass, ceramic, stone or other materials known collectively as tesserae. The tesserae are then applied on an adhesive surface to create a design. Widely used in Ancient Greece and Rome, the art of mosaic flourished under the Byzantine Empire. Ravenna, the capital city of the Roman Empire in the 5th century, and then Byzantine Italy through the 8th century, took the art of mosaic to unprecedented levels, creating masterpieces for the local walls and ceilings of the early Christian monuments.
Finding new and original ways to animate timepiece dials is a true passion at Harry Winston, whose designers turned to the impressive art of glass micromosaic for their newest Premier timepiece. The six unique models feature timeless handcrafted dials that juxtapose bold color palettes with contrasting fragments of translucent and opaque glass, to create designs that are fascinating and unique.
Powered by a high-end Swiss mechanical automatic movement, the Premier Precious Micromosaic and Premier Precious Peacock timepieces are presented in both 18-karat white and 18-karat rose gold cases, and each dial composition is limited to just 30 pieces.
Discover the Premier Precious Micromosaic Automatic 36mm and the Premier Precious Peacock Automatic 36mm.