Harry Winston New York Bridal Soirée
---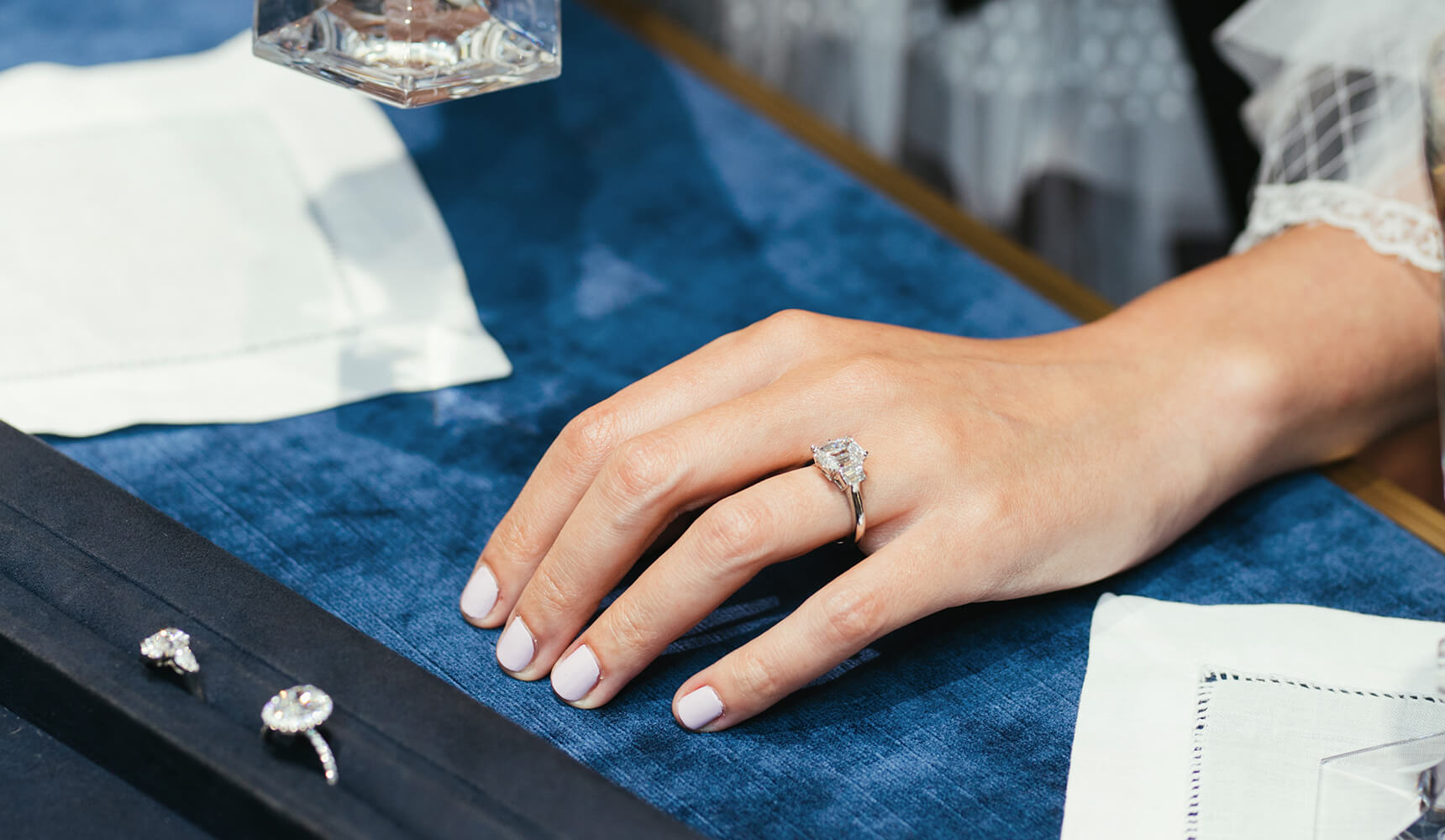 An Evening of Brilliant Diamonds & Cocktails on Tuesday, October 17th.
Join the House of Harry Winston for wedding inspired experiences for him and for her on Tuesday, October 17th from 5:30PM to 7:30PM at the New York Salon temporarily located at 701 Fifth Avenue.
Spend the evening discovering Harry Winston's breathtaking bridal collections over champagne and light bites. We welcome you to learn about our coveted diamond engagement rings of superlative quality, explore our selection of elegant wedding bands, and view our designed jewelry collections for exceptional wedding day brilliance. Mr. Winston believed that our most special moments should be marked with jewels so exquisite and rare that they forever serve as glittering reminders of our most cherished moments.
Finding the one for your one-of-a-kind love is easy at Harry Winston, where each engagement ring is held to the highest and most exacting quality standards in the industry. Throughout every step of the process, we inspect each ring, beginning with the initial design and continuing to the moment before it is placed in our salon's case. Harry Winston takes the guesswork out of one of life's most monumental purchases, and promises only the very best for your true love.
We kindly request an RSVP to rsvp@harrywinston.com.
The Harry Winston New York Salon is located at 701 Fifth Avenue, on 55th Street, while the Flagship Salon undergoes renovation.